The essential resource for brokers who want to build their business
Leave your details now to be the first to get new Growth Series content, as soon as it is available!
We know you're busy with the day to day activities you complete to help your customers and to earn a living, which can leave little or no time to think about where you want your business to be in, say, 6 months, a year and beyond.
We've consulted with our own internal specialists and sought the best external industry experts in a range of fields. The result is a series of tips, guides and quick communications that can help you grow your business. All of our resources are free for brokers to use. And because you're busy, all of the
Growth Series will provide you with easily applied actions that will quickly make a difference to your business.
All the best,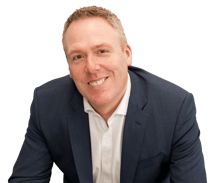 Jeremy Duncombe